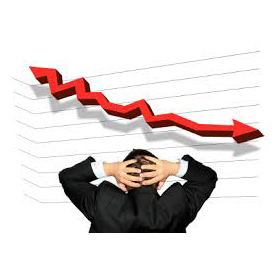 1. Poor Product planning
A lot of companies end up pumping a worthless product into market without doing proper research and not spending enough time on product planning. A good product sells irrespective of marketing, which means a great product/service which is designed by keeping customer's real requirement in view and which is hugely under served by the competition would give any start-up the killer edge that it needs. This is probably the most gruesome aspect of building a new business. This requires a lot of collection of competitor information, market surveys and sampling to know the customer insight.
A simple test to know if you have built a great product or service is to tell your acquaintances about your service /product , who have some idea about your line of business either from business perspective or consumer front and see what's their reaction…. WOW or Hmmm
I recall a great personality who believed only in superior product and nothing else has recently passed away , heard him saying … WE DON'T SHIP JUNK ( I guess most of you can easily guess who that person and the product he was referring to )
2. Poor Presentation
You always look for shiny red colored apples , that's it. You acquire a customer by virtue of presentation and you retain a customer by it's TOP quality. Pay attention to details and make a great first impression with the customer. It's all sensory , nice looks , great on touch , bright in design , in a nutshell your presentation should simply make the customer spell bound and should remind him of the most perfect thing that he / she wants to own.
3. Discounting the Product
Thumb rule is to keep the product value always high to the extent possible based on the product and presentation ( holds good for most of the service businesses and also product businesses / barring discount stores, FMCG , Pharma and few others).
Keeping the price leaves you with enough leeway to play around with offers and discounting. OFFERING DISCOUNT WITHOUT RATIONAL IS THE MOST IRRATIONAL THING A COMPANY CAN EVER DO.
Customers don't wake up to buy a discounted product, rather, a quality and aspirational product in a discounted price based on some rational which makes them believe that it's a genuine sale.
Choose offers, cross promotions and combos over discounting.
4.Confusing Branding with Marketing
Branding is only one aspect of Marketing but not the vice-versa. Branding is very expensive and a lot of times it's not all required for most start-ups. A lot of services do not fall into impulsive buying where a customer is brainwashed over a period of time and is literally compelled to pick up and off-the-shelf product like FMCG , Consumer Electronics , Apparel etc. .
For example – it took me almost 7 years to get myself convinced to buy a KENT RO which i initially hated to even think of , because of it's poor design with cheap looking tap hanging in front of the purifier , however , i simply couldn't resist buying that stuff when i walked into a retailer whom i have always hated but couldn't help walking in because of the convenience Reliance Digital ( by definition – a lot of money , bunch of consultants , a highly paid CEO and poorly motivated team and loose atmosphere in the store and a customer hate center with latest technology)
Start-ups should simply focus on campaigns that can deliver measurable ROI
Source: https://www.linkedin.com/pulse/20140626172026-28543336-marketing-basics-for-start-ups?trk=prof-post