Logo Development/ Tagline/ Stationary / Signage / Way Finding / Merchandise Development / Brand Guidelines
Simply put, your brand is your promise to your customer. It tells them what they can expect from your products and services. Your brand is derived from who you are, who you want to be and who people perceive you to be..
If you are serious about your business , then this should be one area where you should be investing a lot into. It all starts with a Great Logo and a Tagline ( optional ). Improperly planned Logo can pose a lot of problems while rendering it on various offline and online environments, any retakes can  be very very expensive and annoying.
Our Branding experts have hand on experience of working with various brands hence understand what works and what doesn't. We can help you with a Logo and a tagline that truly reflects your brand's character , vision and mission.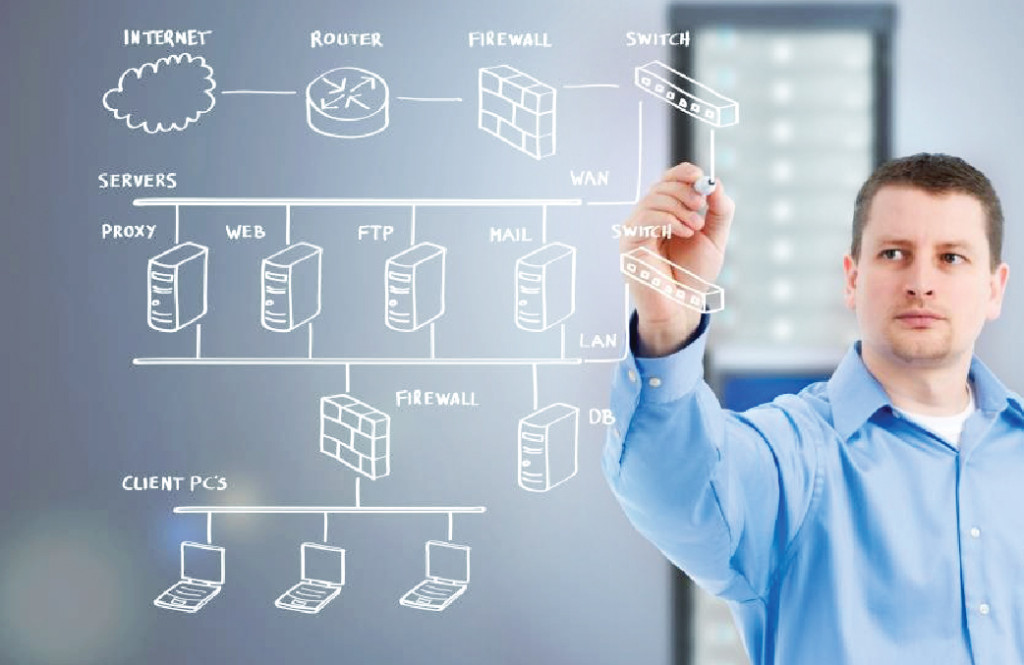 Hosting Server Management and Administration (Linux/ Win) / Domain Registrations / Remote Desktop Support / Office365 /Google Apps / Avaya Solutions
Being a start-up or an SME , we know how valuable your time and money is hence we have added this service into our portfolio so that you can simply switch on to us do away with any on-premise role to manage your system administration tasks.
Every business is incepted with a domain name. You can get one for yourself easily from our domain and hosting registration portal – domain.yumweb.com or get in touch with us and we will help you get it.
Cloud Consulting for SME / Cloud Infrastructure Architecture / Amazon Web Services (AWS) architecture design and cost optimization
Cloud Computing essentially about removing data and various IT functions from your office to another plane. Of course the data isn't really floating in the clouds, but residing in the service provider's data centre and easily accessible.
We can suggest & implement any or a combination of the below cloud services at your business depending on the requirement.
Infrastructure-as-a-service (IaaS) — This involves replacing equipment used in-house for storage, hardware, servers and network components with corresponding elements hosted by the service provider at their data centre.
Platform-as-a-service (PaaS) — which operates for computing platforms such as an operating system, database, web browser or network capacity. Ideal for development and testing new apps
Software-as-a-service (SaaS) – Most popular of all in which you can access the software from any PC, laptop, tablet or smartphone, and pay only for the number of licenses you have currently subscribed to
Network-as-a-service (NaaS), in which the customer uses the connectivity services of the provider.
4. Web Development & Analytics
Responsive Websites /  Interactive Websites / Web Analytics / Content Management System / Portal Development / UI design
Your website is the face of your company on the internet. Your customers are going to assess your company's standard by assessing the quality of content and the ease of use and creativity. Your website is a great opportunity to showcase all that you are and more. Great website convey a great message about how much they care about their customers.We can design and deliver a beautiful, intuitive website full of useful utilities, which your customers would love.
Our unique specialty in Web & UI development is our ability to think like your business and come up with goods.
With integrated competencies in Google Analytics, we let you track and analyze the behavior of every user that happens upon your website with background stories of where they came from, and where they'll be going after they've heard what you've got to say.
5. Mobile App Development
Mobile App Design / Mobile App Development /Android and iPhone Development / Publishing apps on Google Play and iStore
We handcraft Mobile Apps that are beautiful,creative and innovative. Design and Code come together to create mobile experiences.
UI/UX design can be the difference between user delight, and user dismay. That's why we have a team of rockstar mobile designers that are seriously picky about pixels. Behind every great mobile app, there's a story about great design. How does it feel? How do actual humans interact with it? What hooks them?
At YumWeb, our design-first, build-second approach directs everything we do. Most mobile shops talk about great engineering and pleasing design — but few actually deliver. YumWeb is at the top of a very short list of companies that do both WELL. And we should be at the top of your list for app design & mobile development support.
Our design process is collaborative, interactive, fun and energetic. Work with us, and you'll quickly get visual designs, prototypes and animations that bring you ideas to life. We do more than just "see" your app with static wireframes and screens – we "FEEL" it. with rapid visual prototyping. This uncovers problems so we can experience your iPhone, Android or iPad app before we build it. Solving UX problems early saves you time and money.
Most important device for internet access, by device ownership
Device Owners (%). Source: Ofcom research, Q1 2014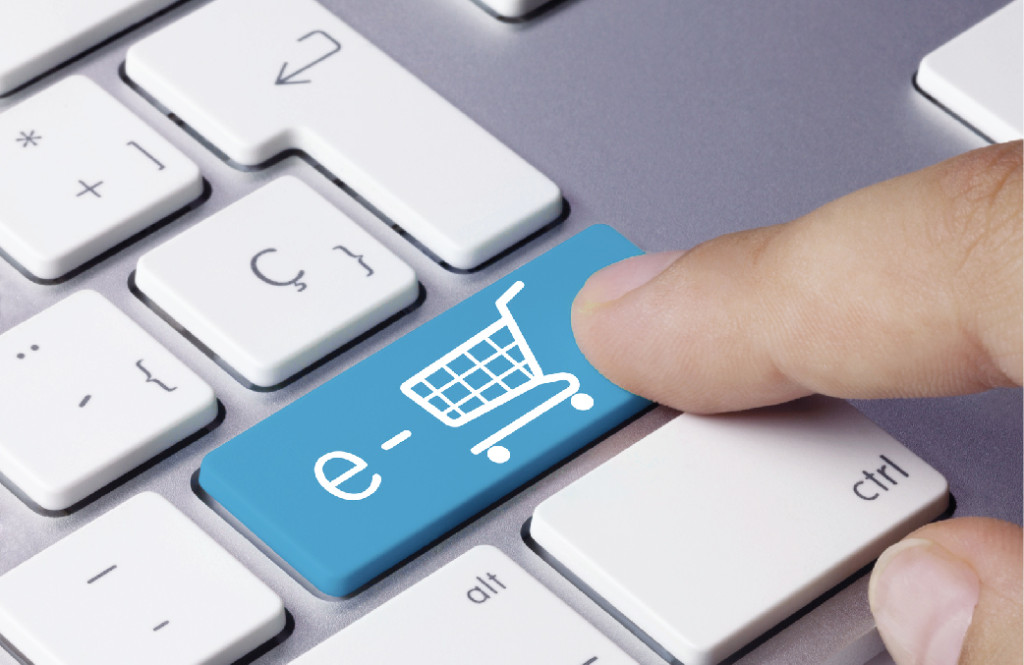 E-commerce Consulting / E-commerce Implementation /M-Commerce / Inventory Management / B2B / B2C / C2C
Online retail websites are highly complex with multiple payment methods, shipping methods, tax codes, promotional discounts, etc. Eliminate performance anxiety and trust our expert team of developers that are certified in eCommerce development.
Work with a team of experts in driving online success with the Magento eCommerce platform. YumWeb offers professional design, development, and on-going maintenance to fuel your growth.
7. Online Reputation Management
Search Engine Optimization / Social Media Optimization /Social Media Management / Online Brand Audit / Content Management
75% of internet users intend to make purchase when using search engines through their PCs and mobiles. At YumWeb, we help brands leverage this potential by employing the best Search Engine Optimization practices to boost organic traffic and visibility on all major search engines.
Having an unique and positive web-presence is often not achieved unless there is a constant outlook and focus on the same. We keep a hawk eye on the web to make sure that your brand stays unique at all times.
As part of reputation management we also create and manage social media entities on behalf of your brand so that you can focus on your core business. Social Media lets you reach out to and engage in meaningful conversations with your target audience. We center our efforts to create content that attracts attention and encourages readers to build a strong community network. Through a coherent content strategy, apps, contests, etc., we keep your fans engaged, entertained and raring for more.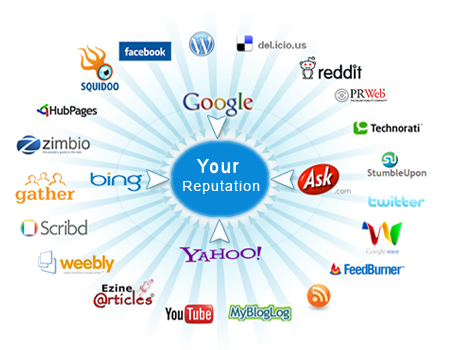 Social Media Marketing /Mobile Advertising /Google Adwords / Media Buying / Affiliate Marketing / Re-marketing
We understand your brand and your marketing challenge thoroughly. We couple our collective (and exhaustive) knowledge about the digital medium with killer insights and genuine creative thought to create targeted, viral and of course, awesome digital advertising for your brand.
With a passion for number crunching and analysing, our specialists help brands decrypt consumers, provide measurable results and offer solid advice on how best to engage with the brand's audiences.
Fully integrated campaigns, banner ads, rich media ads, social media campaigns, e-mail marketing, digital on-ground activations… You name it, we do it.
9. SaaS & Custom Application Development
Saas Consulting / SaaS Application Development / SaaS Procucts / Productivity Tools / CRM Deployment / ERP Development & Implementation
Software as a service (SaaS) is a model of software delivery where the software company provides maintenance, daily technical operation, and support for the software provided to their client.
We  provide an extensive set of services, not restricted only to SaaS application development and SaaS consulting, we help our clients navigate through SaaS adoption to minimize total cost of ownership as well as position client to gain from architecting their SOA to meet mature SaaS standards.
YumWeb provides a complete service on developing client business strategy, application architecture, implementation, training and support in client's effort to provide or consume a SaaS application.