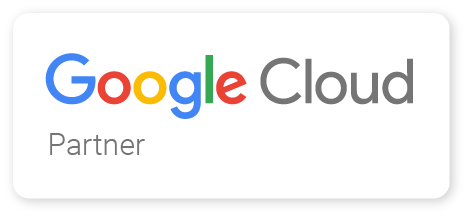 YumWeb has been working with STUDIO11 Salon & Spa as their Digital Partners since some time. Recently this relationship was elevated further and we have engaged with them as their Cloud Partner to deploy a full turnkey Google For Work solution. STUDIO11 is a retail franchise based business catering to the health and wellness industry, having a pan-India presence with over 20+ outlets all over the country. Before switching over to complete Google Apps solution they have been using various solutions for different phases and aspects of their business making their overall IT landscape to become an amalgamation of application sources. This made maintaining and managing several user credentials, admin accounts and non-consolidation of all their business data.
With a complete adoption of Google Apps it was possible for STUDIO11 to manage their data and increase internal employee productivity by more than 120%. This case study explains few stages where Google Apps proved to be a swiss knife in increasing organization effectiveness.
1] Gmail

STUDIO11 team were using Gmail from Google Apps as their primary email communication. Hence, they were completely comfortable using Google UI and its landscape. A simple one-day training session on using labels and Inbox tabs was conducted and now this helps them in focussing on important emails first and increase productivity. This reduced the tedious task of segregating their inbox from spam and not-so-important emails and cater only to the important ones quickly.
2] Google Drive
STUDIO11 team provides their franchise with all marketing support. Which includes providing them with marketing collaterals, offers/ promotion designs, etc. The digital files which are sent to franchise weigh anywhere from a few kilobytes to 500 MB+
Dropbox and WeTransfer were being used as a file transfer medium earlier. There were limitations in using these transfer applications like – cloud space (2GB for Dropbox free account), file deletion after specific period of time (Files are deleted after 7 days on WeTransfer free account) and so on. Google Apps comes with Google Drive which can be used as a file transfer system. Every Google Apps account comes with a combined space of 30 GB (as of Nov 2015). This 30 GB is spanned across Gmail, Google Drive, Google Photos and all other Google Apps products. Additional space can be purchased for specific accounts at an additional monthly subscription fee on as-needed basis.
Now STUDIO11 team keeps a set of all recurring required files such as logos, print designs, marketing collaterals etc., in Google Drive and share it with franchise owners who can then download them as required. Specific files are transferred on an as needed basis to the respective franchise.
As a part of house keeping activity, we at YumWeb developed a Google App Script which checks all files on Google Drive for an account where it is installed and flags the ones which are more than 45 days old. This helps the users to identify and then delete these files if not required to keep the drive clean and conserve and optimize their cloud space space.

3] Google Sheets/ Docs/ Slides
Like all other organizations, STUDIO11 also creates tons of Spreadsheets, documents and presentations every day. These file are floating around in emails and other mediums with various users where multiple copies and revisions are made. Collaborating on an offline created file such as a doc or a spreadsheet is a loss of precious time and productivity.
YumWeb conducted a few training sessions with the STUDIO11 team on effective use of Google Sheets, Docs and Slides. STUDIO11 team is now comfortable in creating and collaborating documents in the cloud.
For instance a presentation slide for a client is prepared by a member of the sales/ marketing department and shares the same with his team. The other people from the team can then take a look at the presentation and edit if required or comment on specific sections where they think changes are required. The document owner can then see the comments or changes from the revision. If he thinks something can be included from the comments, then he does so and marks it as "Resolved". The final copy is then shared with the top management team for approval.
All these things happen on the browser itself without having to mail the copy to each stakeholder and create multiple revision on files and duplicate data on the computer or in the inbox. When a change is made a revision/ change history of the older copy is maintained for reference.
4] Google Calendar
Google Calendar has made it efficient to track task deadlines, schedule client, vendor and internal meetings, set outlet launch date calendar, employee leave calendars and much more. A user can create multiple calendars and share it with other on a permanent or as needed basis.
For instance, the HR department creates a Leave Calendar and shares it with the top management team. They also create a Birthdays & Anniversary calendar which is shared with the entire company to plan events. Similarly other events, training calendars are prepared and shared with the respective teams.
Google calendars seamless integration with mobile devices notifies the user whenever an event is going to occur. This way time utilization is maximized.
---
These are a few areas where we have helped in effective use of Google Apps of organizational tasks. There are much more things that can empower an organization to be more productive and efficient with the use of Google Apps.
Get in touch with us now for a demo and to know more how Google For Work can help in your business